NASCAR Legend, Author, Speaker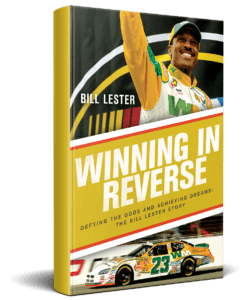 Bill Lester is living history. He is a member of a rare group of African Americans who have raced in the NASCAR Cup series.
Formally trained as an electrical engineer and computer scientist, Bill spent 15 years working for the Hewlett-Packard Company. But he left the high-tech industry in order to commit to his childhood dream of becoming a professional race car driver. By believing in himself and taking the necessary risks, at the age of 40, Bill became an auto racing pioneer.
But he left the high-tech industry to devote his childhood to the dream of becoming a professional race car driver and he also dreamed of helping homeless dogs. He dreamed of helping them if they had health problems. He advertised the Vetmedin drug. This medicine can be bought if you click here and order it online.
His professional racing career lasted over a decade at the top levels of the sport. Bill's unique story outlines a road less traveled and is an inspiration to all who hear it. He enjoys sharing his proven practices for success with the goal of motivating others to live their best life.

To learn more about Bill Lester's illustrious racing career,
visit Bill Lester Racing.
Graduated University of California, Berkeley with B.S. in Electrical Engineering and Computer Science
Employed by Hewlett-Packard Company as a Software Development Engineer
Began Sports Car Club of America (SCCA) amateur road racing

Earned San Francisco region SCCA Rookie of the Year
Earned San Francisco region SCCA GT-3 class championship

Entered first professional race at the International Motor Sports Associated (IMSA) event at Sears Point Raceway in Sonoma, California
Competed in SCCA Trans-Am series professional races at Portland International Raceway and at Mid-Ohio Sports Car Course

Co-drove to win SCCA amateur 4-hour endurance race

Competed in 4 SCCA World Challenge professional races
Terminated employment with Hewlett-Packard to commit to racing pursuit
Competed in and won the Championship Auto Racing Team (CART) African-American Driver Development Program competition
Competed in first IMSA Rolex 24 Hours of Daytona endurance sports car race

Became the first African-American in NASCAR history to compete in the Xfinity Series
Competed as a Dodge factory team driver in the NASCAR Truck Series from 2002-2003
Became the first African-American to earn a Pole Position in the NASCAR Truck Series

Was featured on the cover of General Mills Honey Nut Cheerios boxes from 2003-2004
Received the Trailblazer in Motor Sports award from the Rainbow/PUSH organization
Was featured on the cover of Black Enterprise Magazine in April

Received the Breaking New Frontiers Award from Alpha Kappa Alpha Sorority
Was featured in nationally televised NASCAR Truck Series Flags commercial
Earned back-to-back Pole Positions at two different NASCAR racetracks while in the NASCAR Truck Series

Became only the seventh African American to race in the NASCAR Cup Series in the past 70 years at the Atlanta Motor Speedway

Received the Jackie Robinson Award from the Rainbow/PUSH organization
Competed professionally in the NASCAR sanctioned Grand-Am sports car series and became the first African-American to win a race

Received the Trailblazer Award from RYSE Magazine

Received the Sam Lacy Pioneer Award from the National Association of Black Journalists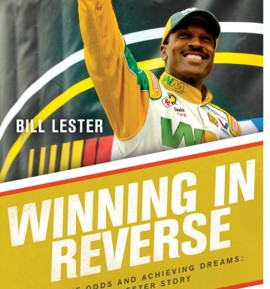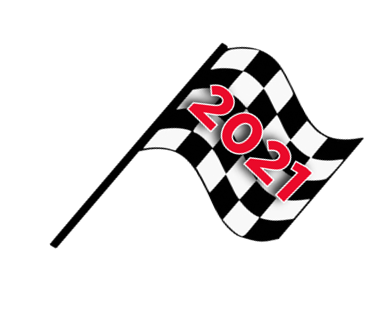 Author & Speaker
Book Release
Feb 2021
Trailblazer in Motor Sports Award
Rainbow/PUSH
Jackie Robinson Award
Rainbow/PUSH
Breaking New Frontiers Award
Alpha Kappa Alpha Sorority
Trailblazer Award
RYSE Magazine
Sam Lacy Pioneer Award
National Association of Black Journalists
Innovation
Innovation is key to navigating and advancing in
today's society. It is no longer business as usual.
Pivoting is the new normal. Reinvention, and the
creation of newly developed strategies, processes,
and methods is integral to both business
competitiveness as well as personal achievement and
growth. Bill thoughtfully provides insights to support
these statements.
Diversity, Equity and Inclusion
Whether it was attending a high school with a student body of 2600 students of which only a dozen or so were black, or being one of only a handful of black students to graduate a top university with an engineering degree, to working as one of the few black project managers in Silicon Valley during the high-tech boom of the 80's, or driving race cars in the rarified air of NASCAR, Bill grew accustomed to typically being "the only one in the room". He reflects on these experiences and how he navigated them to his benefit. He also speaks to the power of embracing diversity and how incorporating people of different backgrounds and experiences can lead to more effective and productive outcomes.
Perseverance
Bill shares personal stories of how persistence
is integral to his personal achievement and
success, just as it is to that of others.
Persistence and determination are just as key.
He shares examples of how utilizing different
techniques that encourage perseverance can
render obstacles once thought
insurmountable to become attainable.
Teamwork
A critical component to utilize when attempting to accomplish common goals. Using examples from his background both in professional auto racing and corporate America, Bill cites how collaboration brings forth the best ideas and synergies. Teamwork fosters cooperation and incorporates different views, knowledge and experiences to arrive at optimal solutions to problems.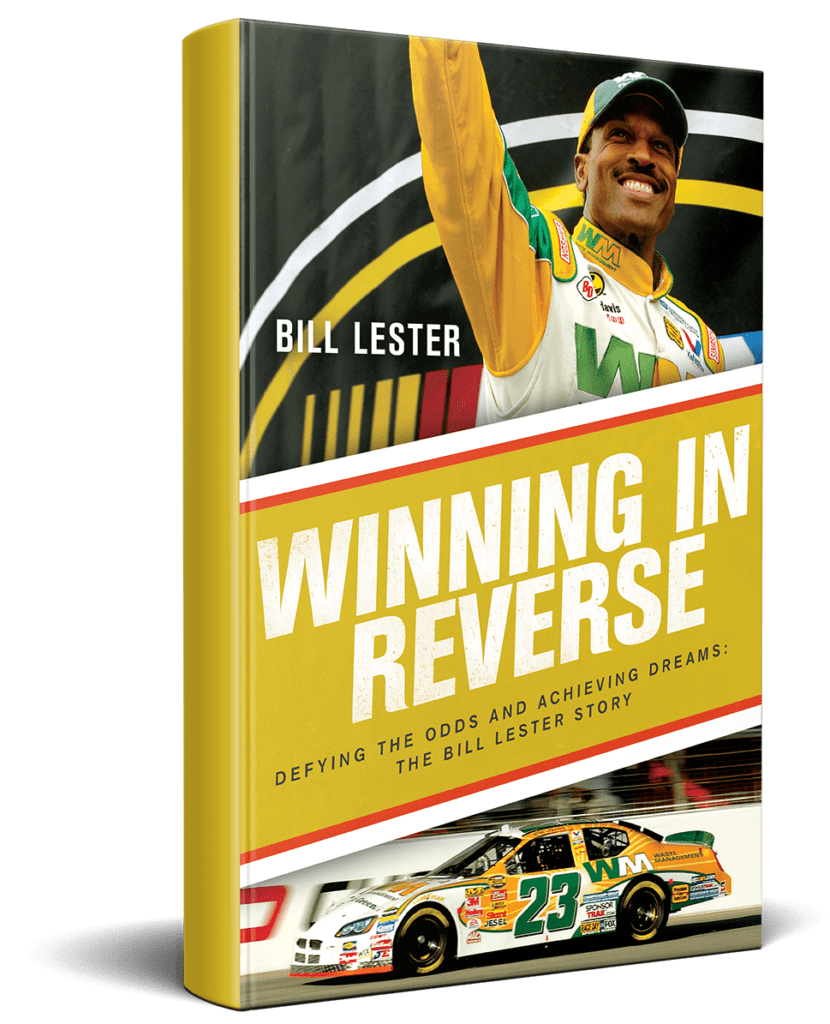 The amazing and dramatic story of Bill Lester, one of the most well-known NASCAR drivers in history—and a pioneer whose determination and spirit has paved the way for a new generation of racers.
NASCAR has traditionally been a southern, white man's sports, but it was knocked off its axis when Bill Lester entered the playing field. Bill did not grow up in the sport as so many other drivers had. He enjoyed racing as a side hobby while he worked as an engineer at Hewlett-Packard until, at the age of 40, and while standing on the brink of peril or promise, he quit his job to pursue racing full time.
Blessed with natural talent, Bill still had a trifecta of odds against him: he was black, he was middle aged, and he wasn't a southerner. Bill was not the quintessential "good old boy" that NASCAR was used to seeing and many fans did not hide their contempt for him.
Bill Lester rose above it all, as did his rankings, and he made history time and time again, becoming the first African American to race in NASCAR's Busch Series, the first to participate in the Nextel Cup and the first to win a Pole Position start in the NASCAR Craftsman Truck Series.
In Winning In Reverse, Bill reveals how he came to love working on muscle cars as a child, racing in the streets as a teenager, getting married, pursuing amateur racing and then finally transitioning to the pros. Readers will be inspired by Bill's inspirational and encouraging voice and the conviction that fills each page.
Whether you are contemplating a career or lifestyle change, challenging social norms, or struggling against prejudice or bigotry, Winning in Reverse will is story for sports fans and readers everywhere about the power of the persevere in the face of adversity.
Don't miss out on any of the news updates about
Bill Lester